Author Note: Have you ever noticed how 90% of news headlines are negative? It puts me off reading newspapers, and every time the news comes on the TV, I just want to turn it over.
Even if a news channel is reporting on something positive, there's usually a negative spin on it somewhere, as well as bias towards someone in particular. But, every now and then, a positive story pops up, and I'd like to share those stories here on my blog. Let's start reporting the things that really matter, rather than focusing on what one 'celebrity' has said about another. Positive vibes and happy stories only. 
I'll link to the source of the article at the bottom of the blog, so you can read the original text.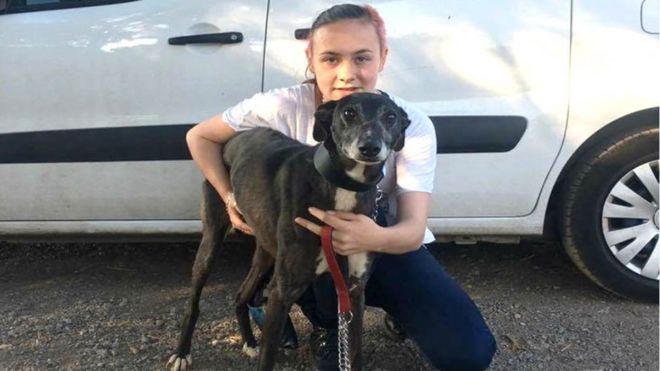 Dasha the greyhound went missing three years ago from Derbyshire, with the owners fearing that they would never see their beloved dog again. Social media played a big part in their search for Dasha, but it appeared that their search was hopeless.
However, on the 9th May, in Herefordshire, a stray greyhound was found wandering down a country lane. Fortunately, the dog was micro-chipped, and so the local authorities were able to contact the dog's owner. Dasha, although with a few minor injuries, has been returned to his loving owners, who I'm sure will shower him with love and affection.
Even after three long years, Dasha's owners never gave up hope, and neither should you if one of your pets has gone missing. This story also shows the importance of micro-chipping, as without this, Dasha may never have found his way home.
The original article was posted on 17th May 2017, and can be found here.
Until the next time,
Lauren x
Follow me on social media, to keep up to date with everything I do:
Facebook – Twitter – Instagram